zwei links, zwei rechts, eine fallen lassen

Anleitungen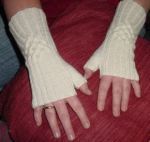 Stulpen/Fingerless gloves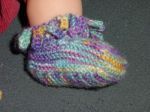 Baby Born Schuehchen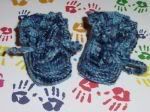 Baby Booties with fringe-cast-off


<!ELEMENT neuezeile EMPTY>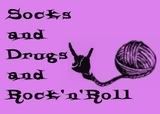 Prev
l List l
Next
_

Strickanleitungen
online


elann.com
Garnstudio, engl.
Garnstudio


http://myblog.de/petrastrickt

Gratis bloggen bei
myblog.de


Socken, Socken und noch mehr Socken
Socks, socks, socks
Die Erkältung hatte uns ganz schön im Griff. Mein Mann war die gesamte letzte Woche krank geschrieben, Lisa folgte am Mittwoch und mich hat es dann am Wochenende richtig zerlegt. Langsam geht es wieder, aber der Husten hängt schon noch ein bißchen nach.
Allzuviel habe ich nicht gestrickt, weil ich doch eine ziemliche Matschbirne aufhatte. Also sind mehr schlecht als recht Socken entstanden, während an der Tunika nur zwei weitere Reihen gestrickt wurden.
The cold really got us bad. DH was on sick leave the whole last week, Lisa followed on wednesday and I broke down last weekend. I am still coughing.
I didn't knit too much as I didn't feel too good. So there were only a few socks I worked on while I only knit two more rows on the tunic.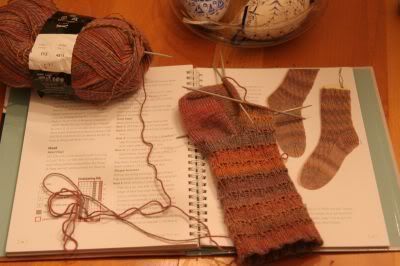 Info: Trekking XXL, NS 2,5 mm, Muster/ pattern: Undulating Rib Socks von Ann Budd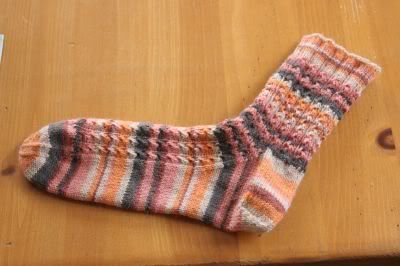 Info: Lana Grossa Meilenweit Multiringel, NS 2,5 mm, Muster/ pattern: Conwy von Nancy Bush





Info: Wollmeise Veilchen, NS 2,5mm, Muster/ pattern: Embossed Leaves von Mona Schmidt